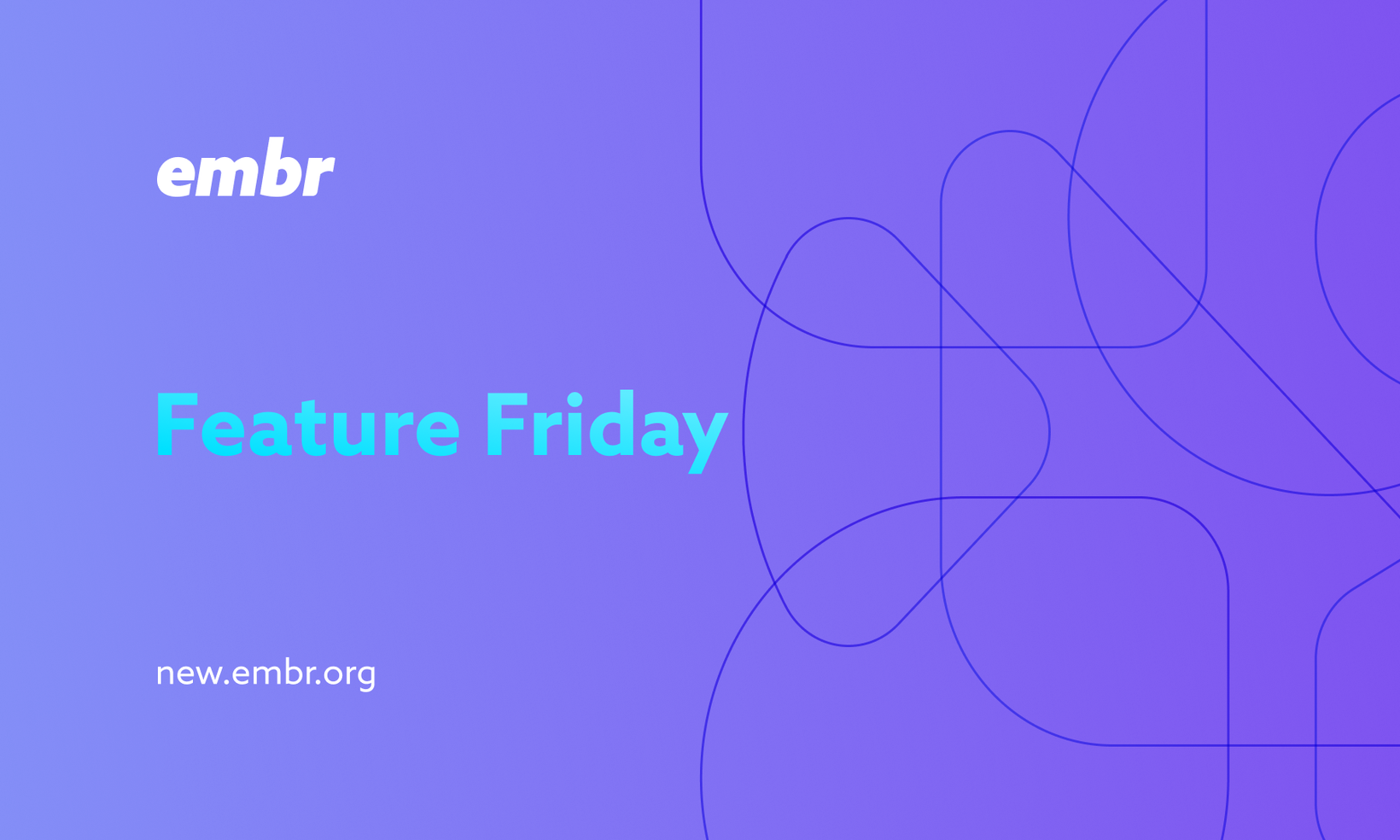 DATE:

AUTHOR:

The Embr Team

RELATED ROADMAP ITEMS:
Businesses
Checkout
Feedback
all
Feature Friday - Multiple Checkouts!
DATE:
AUTHOR: The Embr Team
Happy Friday, everyone! We are back at it again with another Feature Friday post for you today!

So far, we've used these posts to highlight all sorts of features that may not be known widely - cool features that businesses and end-users can all take advantage of!

This week, we have a particularly interesting feature to bring to your attention. Read on to find out what it could be!
Three Checkouts are better than 1!
Did you know that we have three different formats for Embr Checkout? Many of you are already familiar with our classic Embed - the static widget you can plug into an existing element in your website to turn it into a token-buy interface.
We also have the Checkout Launcher, which uses a bubble pop-out that you can configure to attach to the bottom-right, bottom-center or bottom-left of your webpage, almost like a support chat bubble. This option lowers the webpage real estate taken up by Checkout if the Embed doesn't fit the feel/flow of the website.

Additionally, we have a Modal Checkout, which turns any existing element - or one that you create - into a pop-out Checkout interface! Again, this really helps with webpages that may have very distinct feels, themes, or layouts where the regular Embed just doesn't fit.

Why am I reiterating this?

You can use all three interfaces on the same webpage if you so choose, giving your prospective token-buyer multiple places to buy from. Using multiple formats can help give a persistent option to a webpage visitor to buy your token, no matter where they may be on the page.
As soon as that person is ready to commit and buy, they can do so in a split second. Check out this example of the Checkout website with all three!



You can also choose to have multiple Embeds or multiple Modals if you wish to accommodate having tokens on multiple chains. Have a token on Ethereum and Binance Smart Chain? No worries! You can have Embeds, Modals, or even Launchers for both!
DeFi is seeing a noticeable uptick in cross-chain projects and Embr Checkout allows you to accommodate having multiple chains involved in your ecosystem.

Check how Grove Token uses an individual embed for both its BSC token and ETH token along with a Checkout Launcher:



How do I do this?
Take a look at this section of our documentation to get started setting up multiple Checkouts if you wish to incorporate multiple in your webpage!

Final Note
You can submit feature suggestions, give us your ideas and submit feedback on the main page of new.embr.org by clicking the purple box and following the prompts. Don't hold back! We love and appreciate the ideas and suggestions people make!
Thank you for reading this week's Feature Friday and have a lovely weekend!