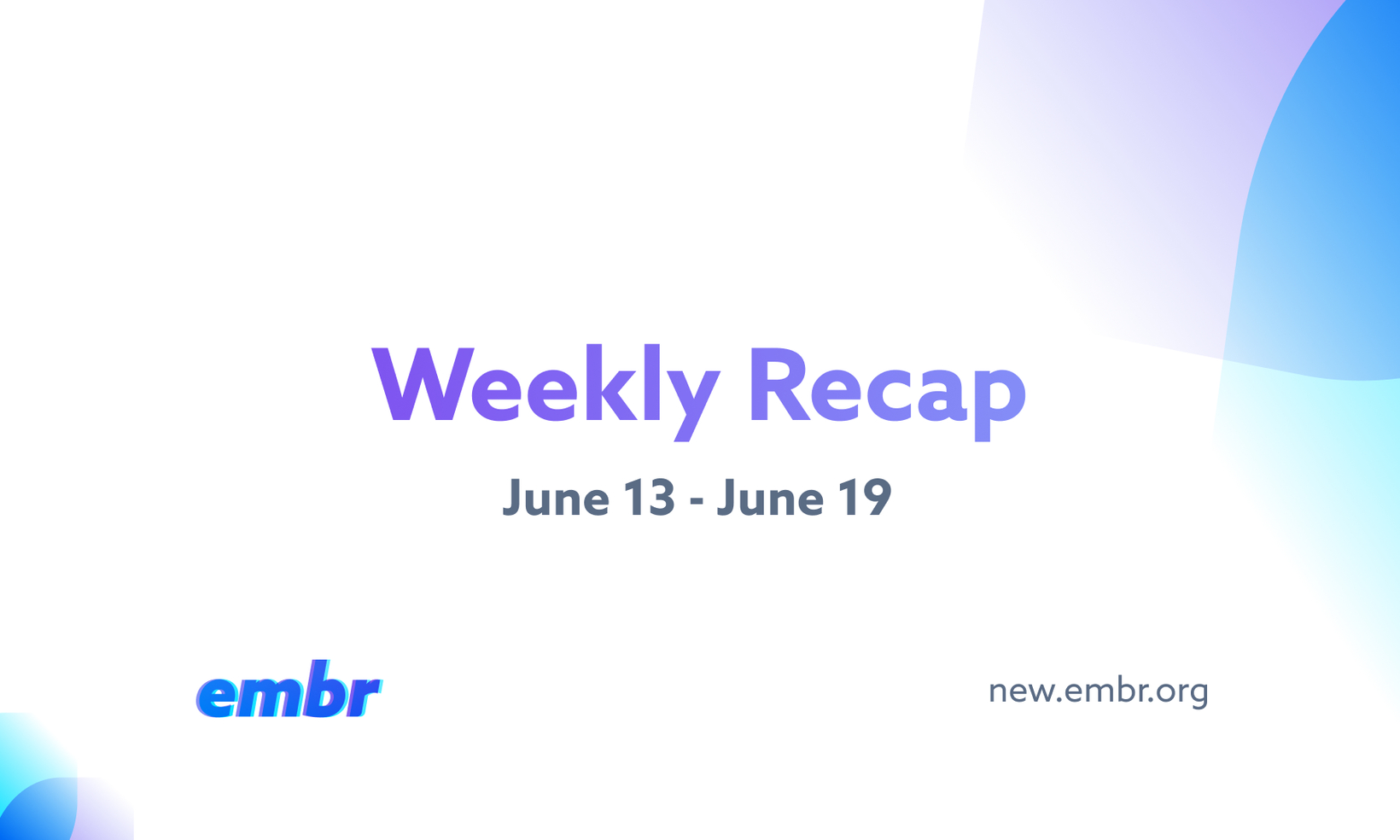 DATE:

AUTHOR:

The Embr Team
This Week at Embr: June 13 - June 19
DATE:
AUTHOR: The Embr Team
Project Update Preparation
This week, the Embr team prepares for its first project update set to air June 21. This is one you will not want to miss! So be sure to catch it live on our YouTube channel where you can expect to see familiar faces from the team delivering exciting news on product development and all the new infrastructure around it.
Ten Days of Giveaways
As we approach the 21st, we thought it would be fun to do a "10 Days of Giveaways" event as we wait for the Project Update day to arrive! Expect daily events, contests, and assorted opportunities to win BUSD from June 12 to June 21! Be sure to join the Discord to stay on top of all the goings-on!
Today At Embr
Our weekly podcast, Today at Embr, is currently on a break as the Embr Team focuses on delivery of products and the various efforts surrounding it. Today at Embr will return before you know it with more exciting guests and more insightful conversations with industry leaders.
Community
Do you really love Embr? Want to shout it from the rooftops but don't know how to do so effectively? Our brand new Ambassador Program officially kicked off this week, so be sure to hop into the Discord server and begin the application process if this interests you.
You'll find all the links to our social media accounts below, be sure to give us a follow and a like where you can! We love to chat with people so we hope to see you drop by and strike up conversation!
Here's what else happened this week
2 more projects embedded Checkout, bringing our total (live and announced) to 45 projects.
Find us on Social Media!