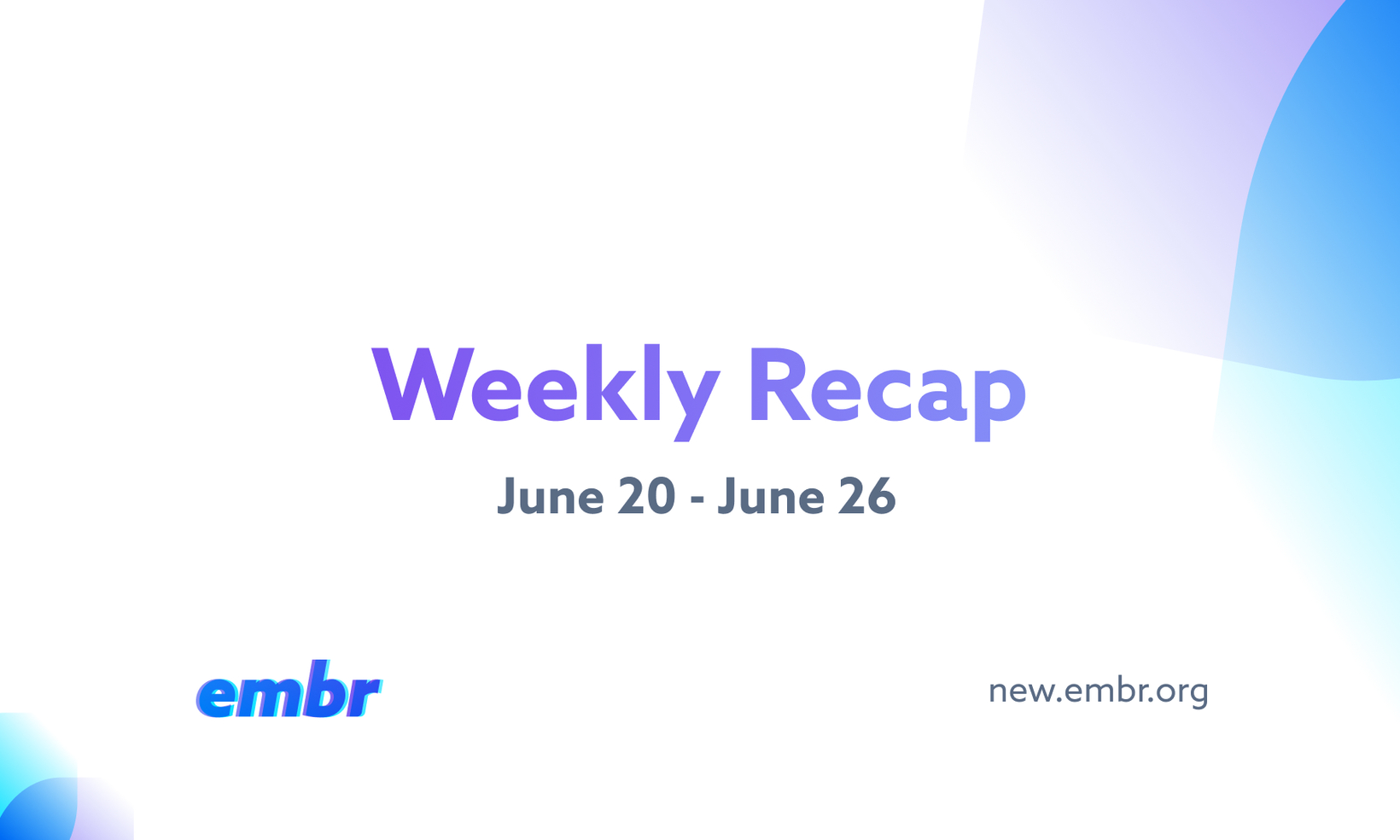 DATE:

AUTHOR:

The Embr Team
Weekly Recap: June 20 - June 26
DATE:
AUTHOR: The Embr Team
This week is one for the record books for Embr! Read on for all the goings-on at Embr, from Checkout updates to Community Updates.
Project Update
On June 21, 2022, Embr held its first formal Project Update, with many major announcements and developments. Be sure to check out the Project Update recap post here for the key points if you missed it!
Checkout
We've onboarded another 5 projects to Checkout this week! This brings our total active users up to 53 projects.
Native coins processed through Checkout this past week:
2.68B BRISE

59.06 BNB

7 Moonbeam (GLMR)

Community
10 Days of Giveaways concluded! All prizes have been distributed to the winners.

Stay up to date with all things Embr on new.embr.org.

Our product documentation dropped! Check it out for all the details about our products: docs.embr.org

New landing page! Checkout.embr.org

You can now schedule a private consultation or a weekly webinar/information session; find the links to both on our new landing page above!
Find us on Social Media!