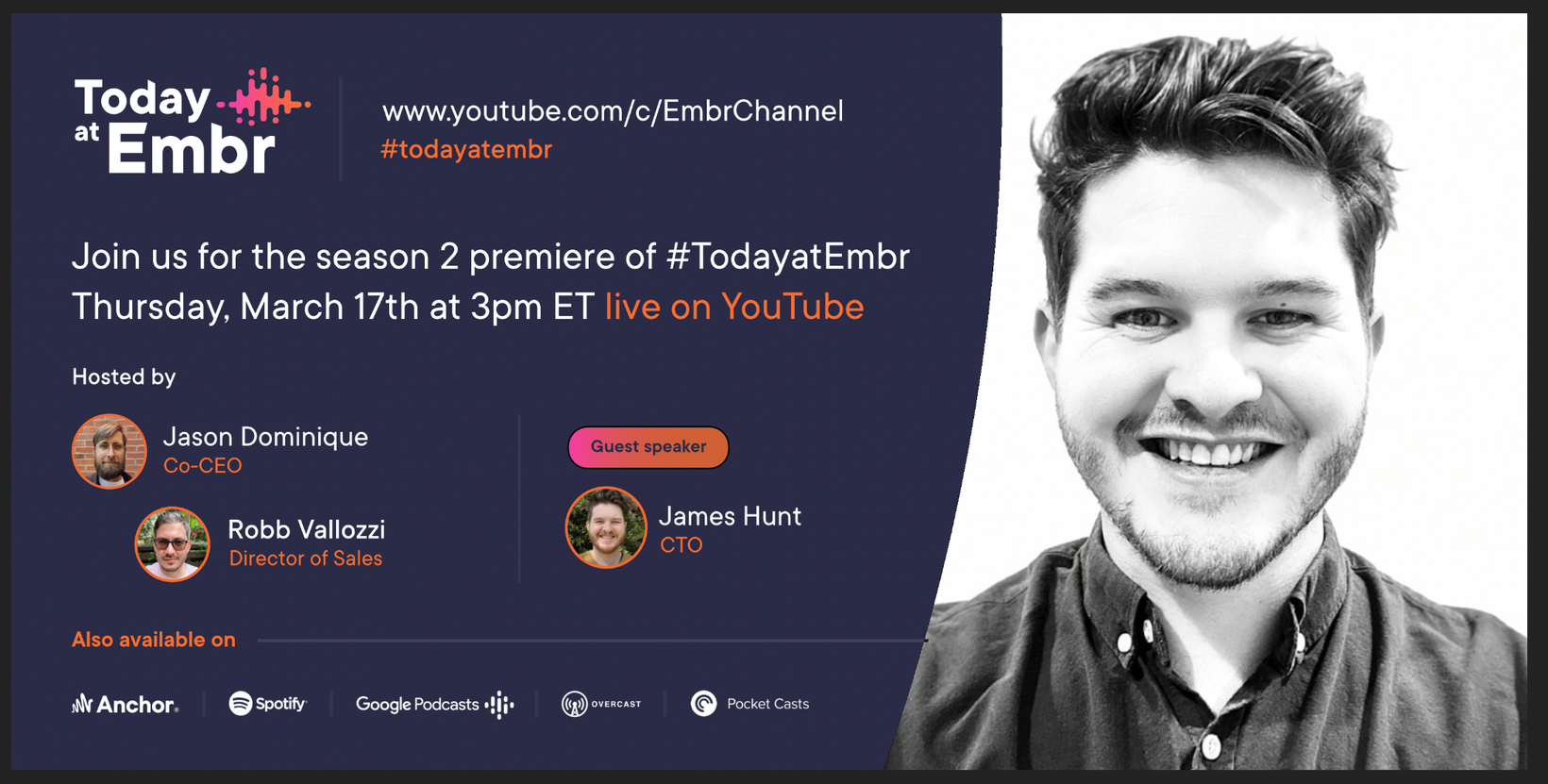 DATE:

AUTHOR:

The Embr Team
Development
Community
Checkout
Today at Embr: Embr CTO, James Hunt
DATE:
AUTHOR: The Embr Team
Aaaand we're back! On Thursday, March 17, 2022, Embr Chief Technology Officer (CTO) James Hunt appeared as a guest on Today at Embr to introduce Season 2 of the podcast.

Colloquially called a "wizard" internally, James leads the charge on engineering and describes his background, previous experience, and philosophy on blockchain engineering having come from the traditional financial technology world. Coming from a background in startups, ecommerce, and financial-technology, James is unique equipped to set Embr apart in a competitive and crowded market.
After a thorough introduction, James and the hosts dive into the primary subject matter, Embr Checkout. For the first time since January, we got to see a live demonstration of Embr Checkout and the process of embedding it into a website via the console built into web browsers. The three then embed Checkout into the Safemoon website and make a transaction to show the sheer simplicity.

These topics and more make this an episode you cannot miss! Be sure to watch the episode above to see all the action!
Today at Embr streams live every week on YouTube, LinkedIn, and Facebook.