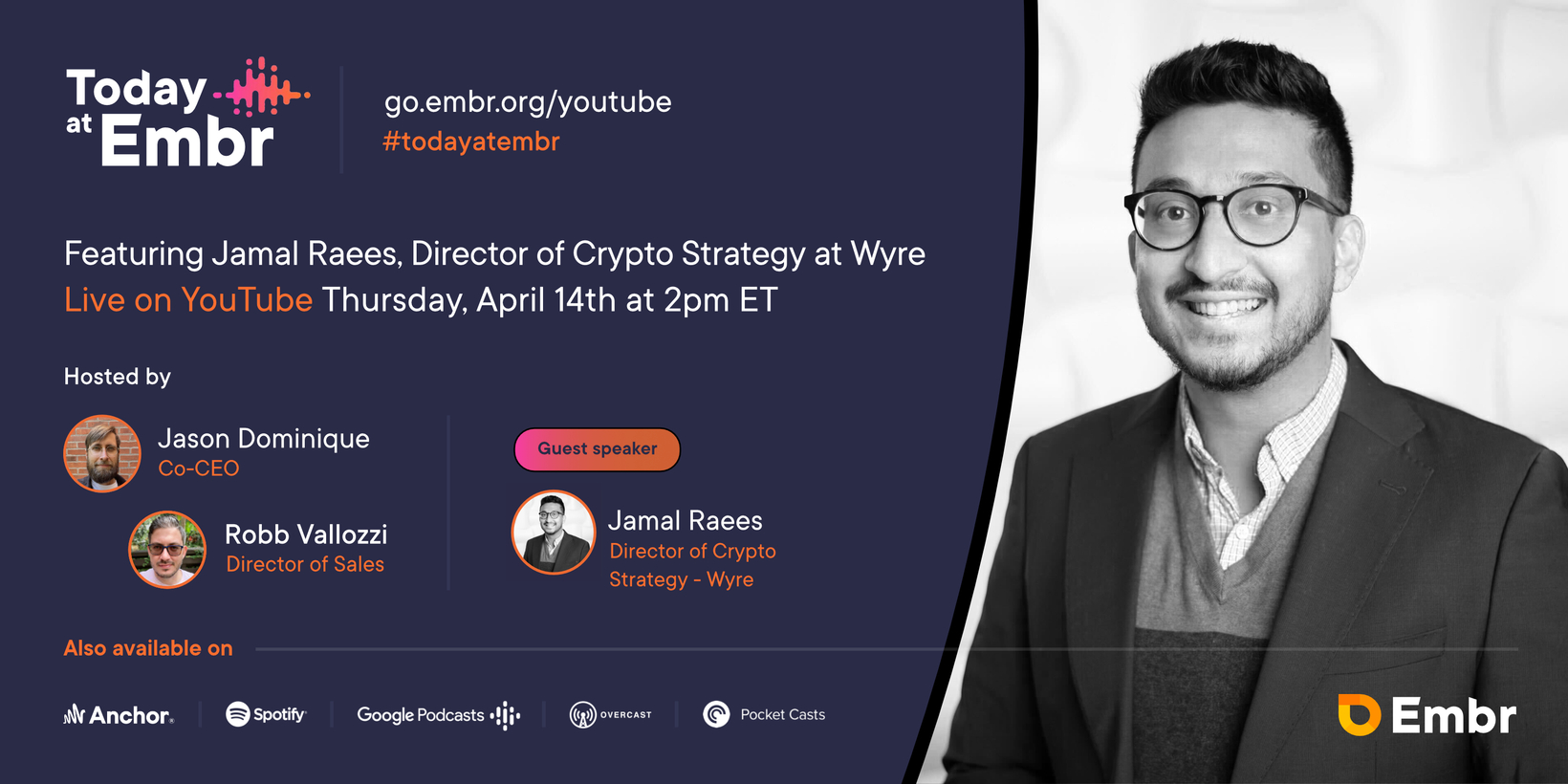 DATE:

AUTHOR:

The Embr Team
Development
Community
Checkout
Today at Embr: Wyre Head of Crypto Strategy, Jamal Raees
DATE:
AUTHOR: The Embr Team
On April 14, 2022, Wyre's Head of Crypto Strategy, Jamal Raees, joined Robb and Jason to discuss everything Web3! A firm believer in the potential of a decentralized and democratized Web3, Jamal instantly meshed with Jason and Robb as they discuss Jamal's journey culminating in his current position.

Wyre, recently acquired by Bolt, provides fiat onramping services and general crypto stack services that enable Web3 developers to do exciting things - enabling projects like Embr to do what we are doing. With a heavy focus on compliance, Wyre's technology puts Embr in a good place to stand out from the crowd in a time where the DeFi space generally accepts will face regulation and regulatory scrutiny going forward.

Jamal, Jason and Robb talk about the potential of the Web3 space and just how perfect the match is between Wyre and Embr. Both have the goal of lifting the Web3 space and making the crypto space accessible to the masses without needing to be a techie and/or a financial wizard.

All these topics and more insightful conversation make this an episode you cannot miss!
Today at Embr streams live every week on YouTube, LinkedIn, and Facebook.