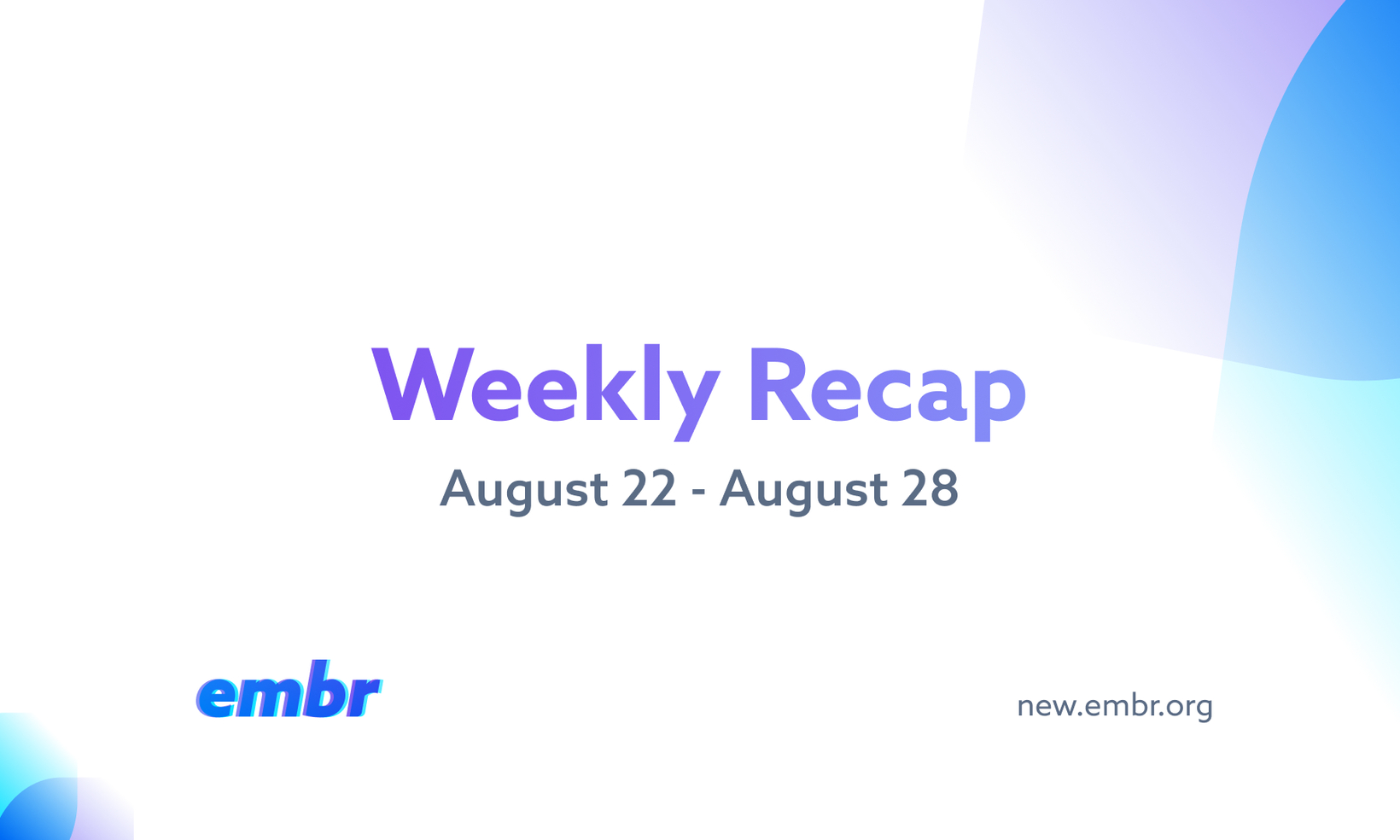 DATE:

AUTHOR:

The Embr Team

RELATED ROADMAP ITEMS:
Community
Checkout
Feedback
all
Weekly Recap - August 22-August 28
DATE:
AUTHOR: The Embr Team
Happy Monday, everyone!

Another week passes us by, and just like that, September is just around the corner! Read on to get all the details you may have missed from the past week!
Checkout
What all is new with Checkout this week? MORE onboardings... Lots of onboardings!
Onboardings
We've onboarded another 9 projects with Checkout this week, with many more pending (in the works)!
Native coins processed through Checkout this past week (Aug. 22-Aug. 28):
816.9 Million BRISE (BitGert)

205.3 BNB (Binance Smart Chain)

23 ETH (Ethereum)
Weekly Total in USD (at time of writing): $94,218.76
Miscellaneous Checkout metrics:
This week, we had 287 transactions processed through Checkout

The top three tokens with the most unique transactions (during this past week) were: Grove Token (55), Rodeo (41) and EMBR (22).
Expect more random Checkout metrics whenever there are some to share!
Milestone
As of FatCatKiller's onboarding to Embr Checkout, we can now proudly say that we have hit 100 onboardings! It's quite a large internal milestone as we have been shooting for 100 onboarding for months now!
Thank you to any of you reading this who may have passed a hot lead onto us!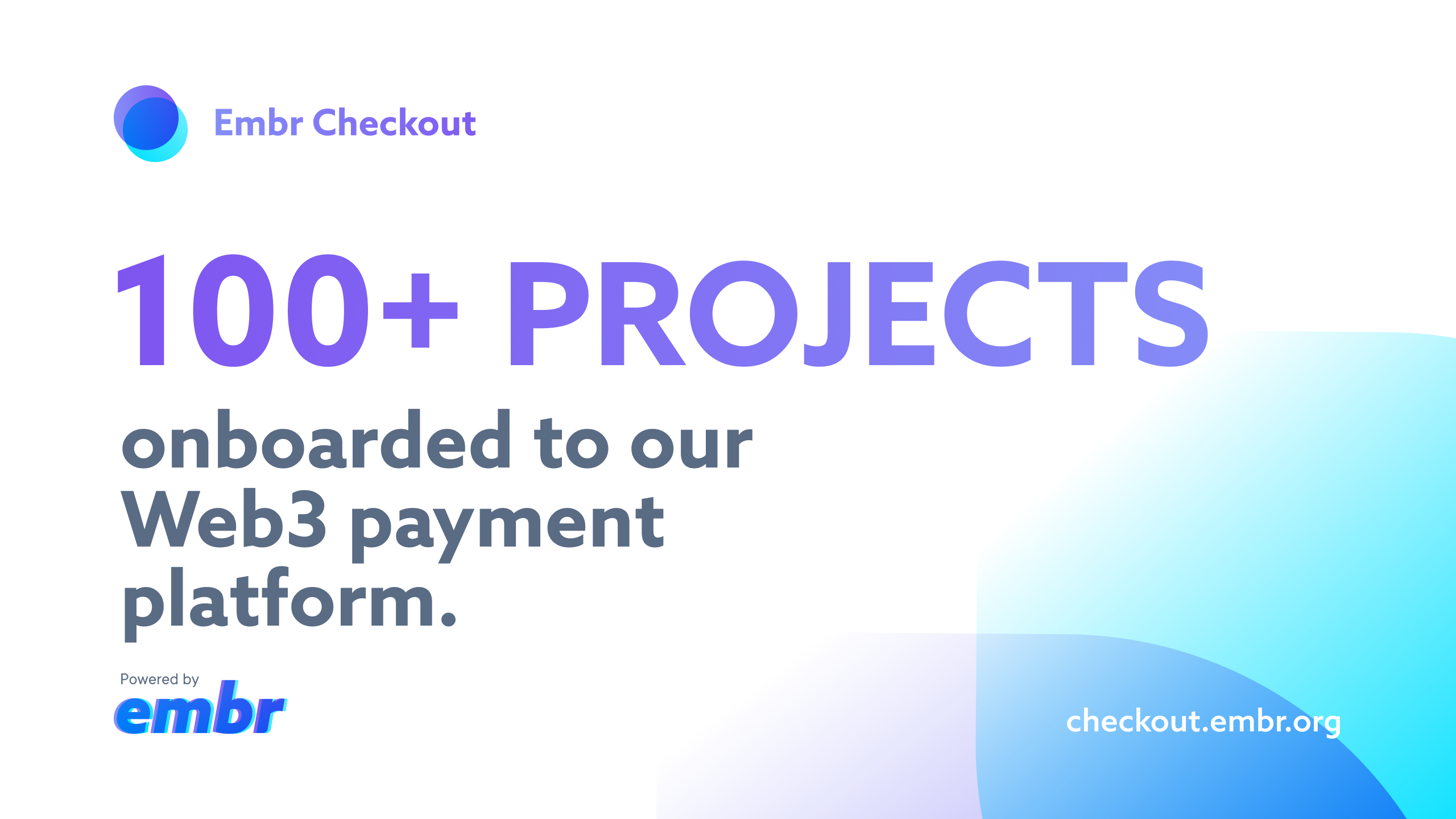 Community
We are again ramping up our Telegram efforts even further come September! We have daily Embr Spotlight (AMAs) events. Check in daily at 4 PM EST / 8 PM UTC (times may vary) on our Telegram to hang out and have some fun!

Our schedule for the rest of August:
29th - Embr Spotlight w/ Omniaverse

30th - Embr Spotlight w/ DeFi Kings
Our schedule for September (These begin at 5 PM EST/9 PM UTC):
1st - Embr Spotlight w/ Reward Miner

2nd - Embr Spotlight w/ Pupazzi Punk

3rd - Embr Spotlight w/ Income Island

These Embr Spotlight AMAs have proven to be extremely fun and thoughtful discussions so far. If you haven't yet, consider visiting us on Telegram!
Give us your feedback!
Don't forget, we love feedback! Don't be shy, let your voice be heard! Anywhere you see a purple box, you can leave feedback, so don't miss out!
Find us on Social Media!