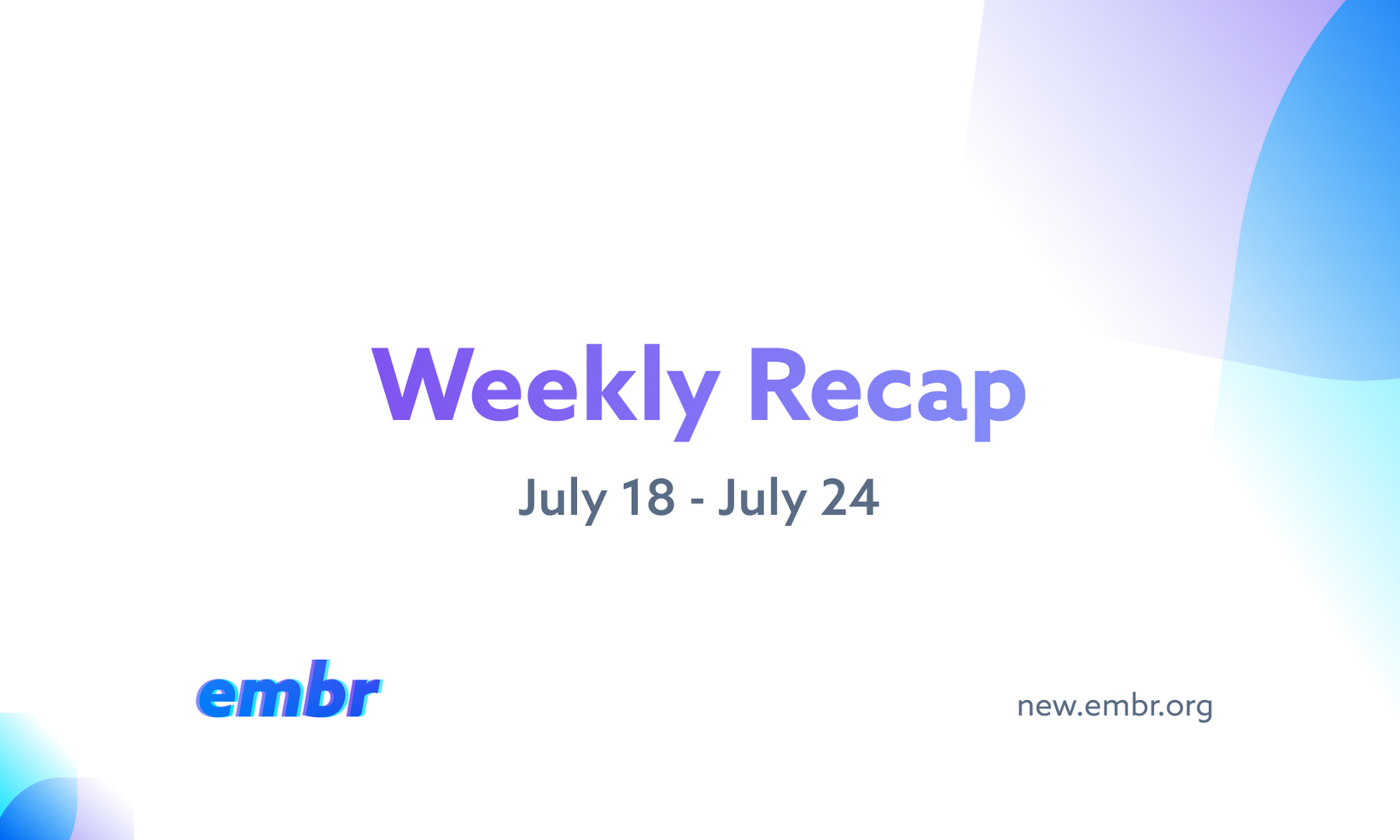 DATE:

AUTHOR:

The Embr Team

RELATED ROADMAP ITEMS:
Community
Checkout
Feedback
all
Weekly Recap - July 18-July 24
DATE:
AUTHOR: The Embr Team
Happy Monday everyone! We hope everyone has had a relaxing and refreshing weekend!

Just like that, it's Monday again, and with it comes a fresh Weekly Recap!

Read on to find out what's been going on at Embr this week!
Checkout
Wow, what a MASSIVE week for Checkout this week! We've onboarded another 12 projects with Checkout this week, bringing our total Checkout onboardings to 73 projects!
Native coins processed through Checkout this past week:
396.1 Million BRISE (BitGert)

1,107 BNB (Binance Smart Chain)

692.6 ETH (Ethereum)
Weekly Total in USD (at time of writing): $1,330,413.44
Milestones:
Needless to say, this week broke all previous records for Checkout, and by ten miles. Daily processing, weekly processing, you name it - every record was broken this week as volume just flew through.

The milestones we are most proud of include having processed over 1 million USD in one week, and having processed over 450k in one single 24-hour period late last week.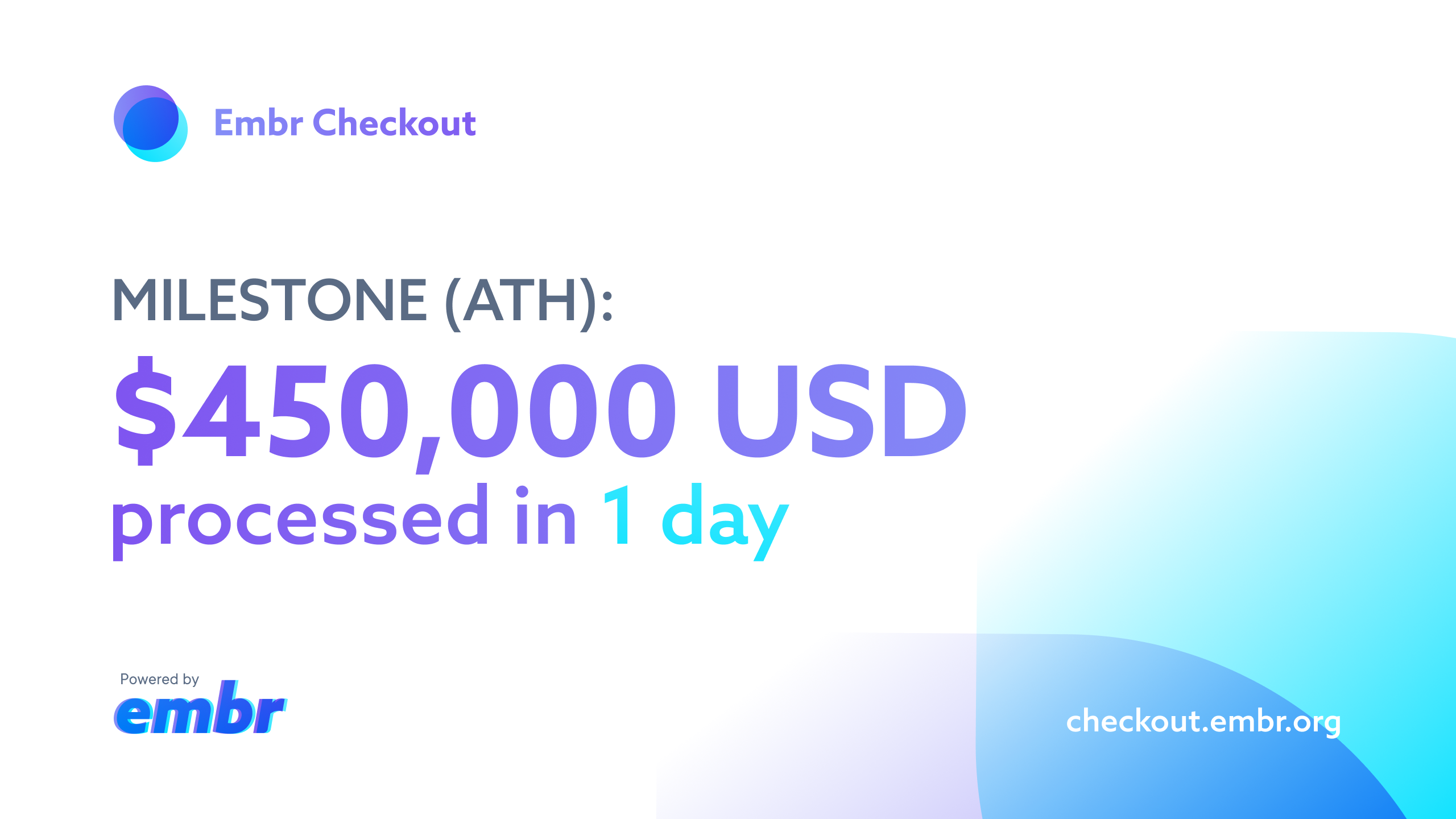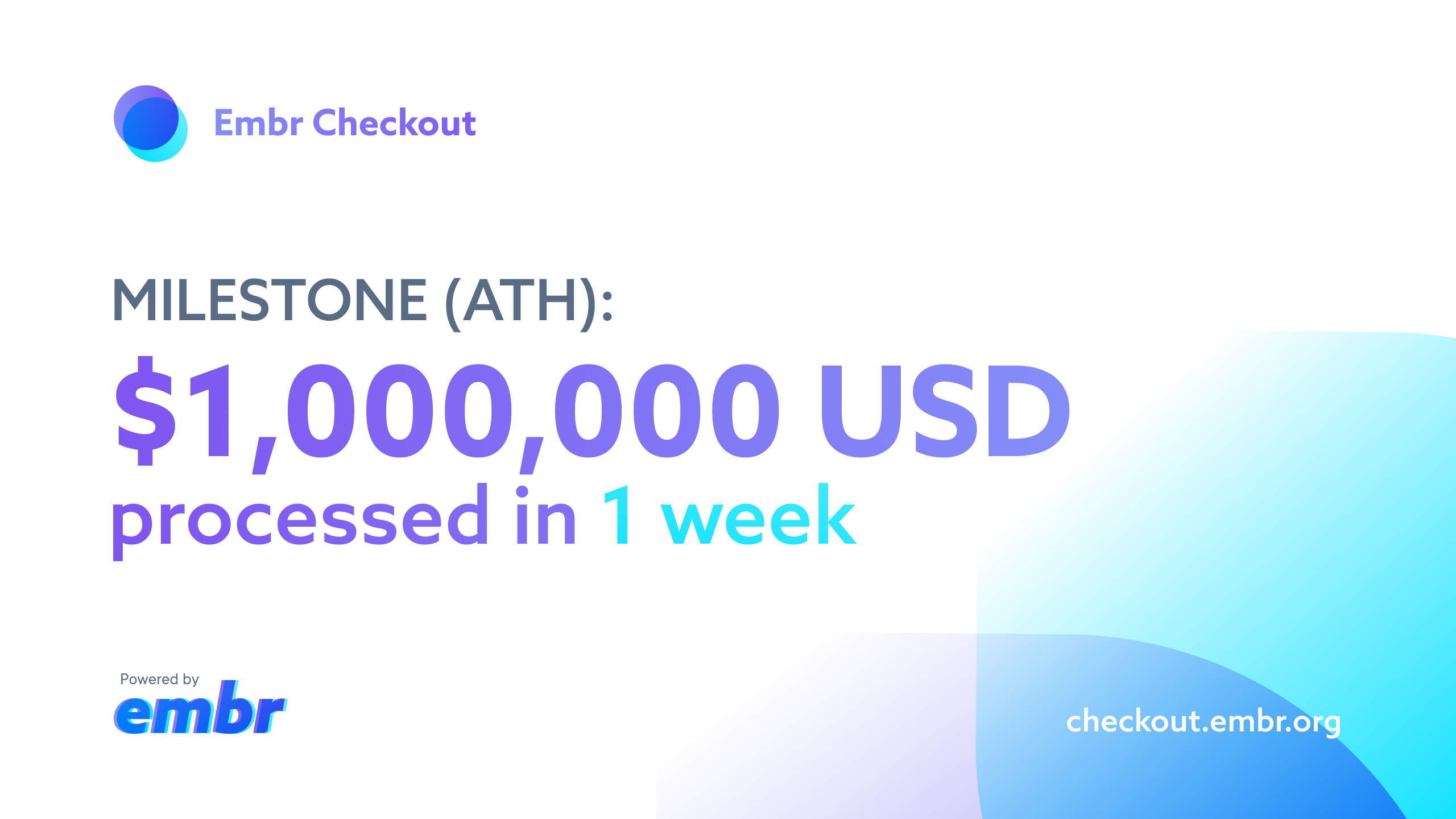 Community
Expect some more updates (very) soon on the community front! The time is near to get the engines roaring again ahead of some greatly anticipated announcements. More on community initiatives soon!
Give us your feedback!
Don't forget, we love feedback! Don't be shy, let your voice be heard! Anywhere you see a purple box, you can leave feedback, so don't miss out!
Find us on Social Media!