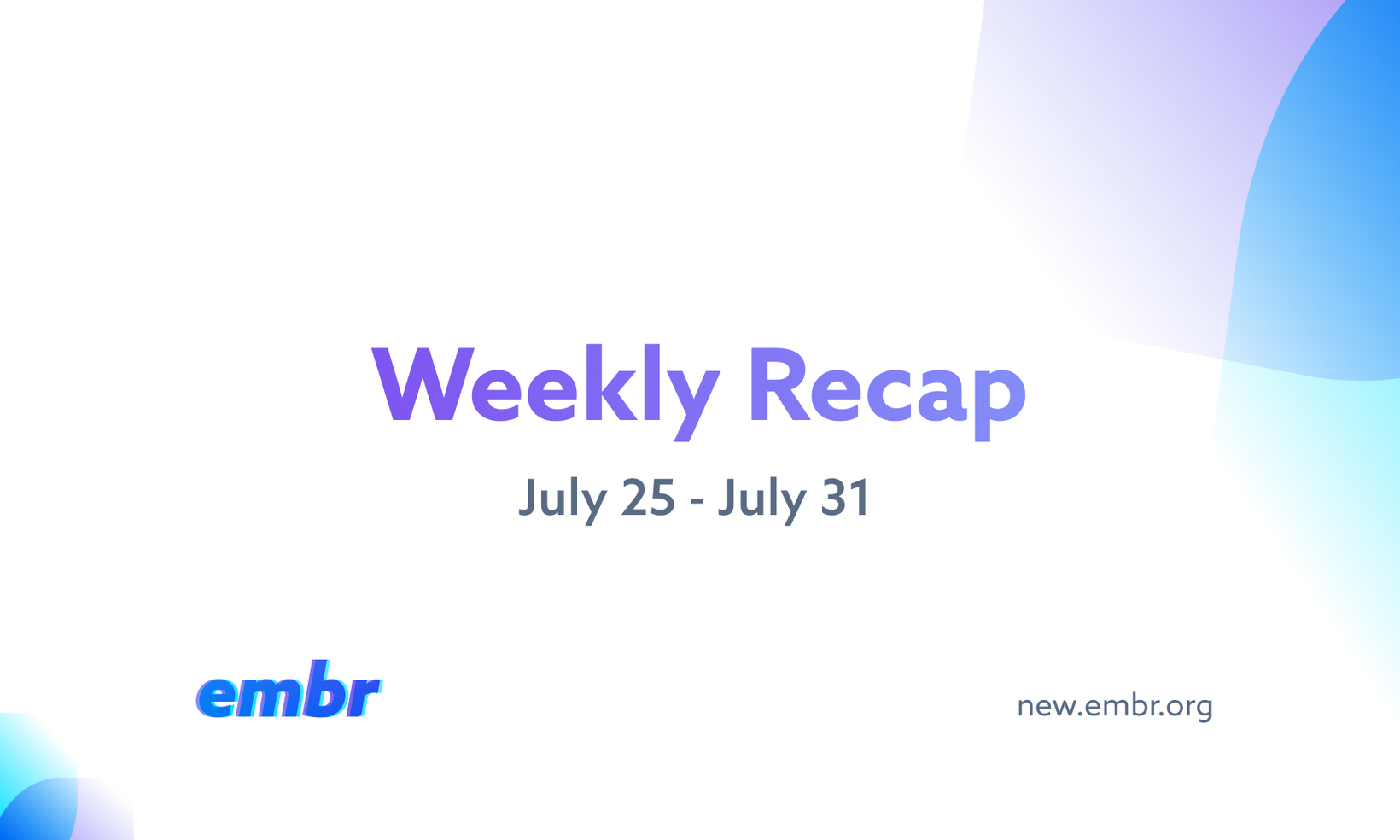 DATE:

AUTHOR:

The Embr Team

RELATED ROADMAP ITEMS:
Community
Checkout
Feedback
all
Weekly Recap - July 25-July 31
DATE:
AUTHOR: The Embr Team
Happy Monday, everyone!

This week we have exciting news on many fronts! Hacken, a magazine feature, Checkout updates, and more await you in this week's recap! Happy reading!
Checkout
What's new with Checkout this week? We've onboarded another 5 projects with Checkout this week, bringing our total Checkout onboardings to 78 projects!
Native coins processed through Checkout this past week:
592.2 Million BRISE (BitGert)

240 BNB (Binance Smart Chain)

132 ETH (Ethereum)

24.4 GLMR (Moonbeam)
Weekly Total in USD (at time of writing): $287,792.31
Community
We are ramping up our Telegram efforts this month! We have daily events planned on Telegram; from AMAs with projects using Checkout, to music nights, to open mic nights! Check in daily at 4 PM EST / 8 PM UTC (times may vary) on our Telegram to hang out and have some fun!
Hacken Interview
A little while ago, Embr CEO Jason Dominique sat down with the Hacken team for an interview about all things Web3 and cybersecurity. In it, Jason describes his past experience as an entrepreneur, and where his passion for an inclusive Web3 future ignited from, amongst a variety of Web3-related topics.

Read the full interview here!
Wen Marketing?
This past week, Crypto Magazine Issue #2 hit shelves in the UK. In the magazine, Embr featured a two page article introducing the concept of Embr to readers everywhere.

Crypto Magazine is one of the largest print magazines in the crypto space with over 100k sales per issue and Embr is honored to announce it's ongoing relationship with The Crypto Marketing Company, the company behind Crypto Magazine.

Expect more features and advertisements through their channels in the coming weeks/months!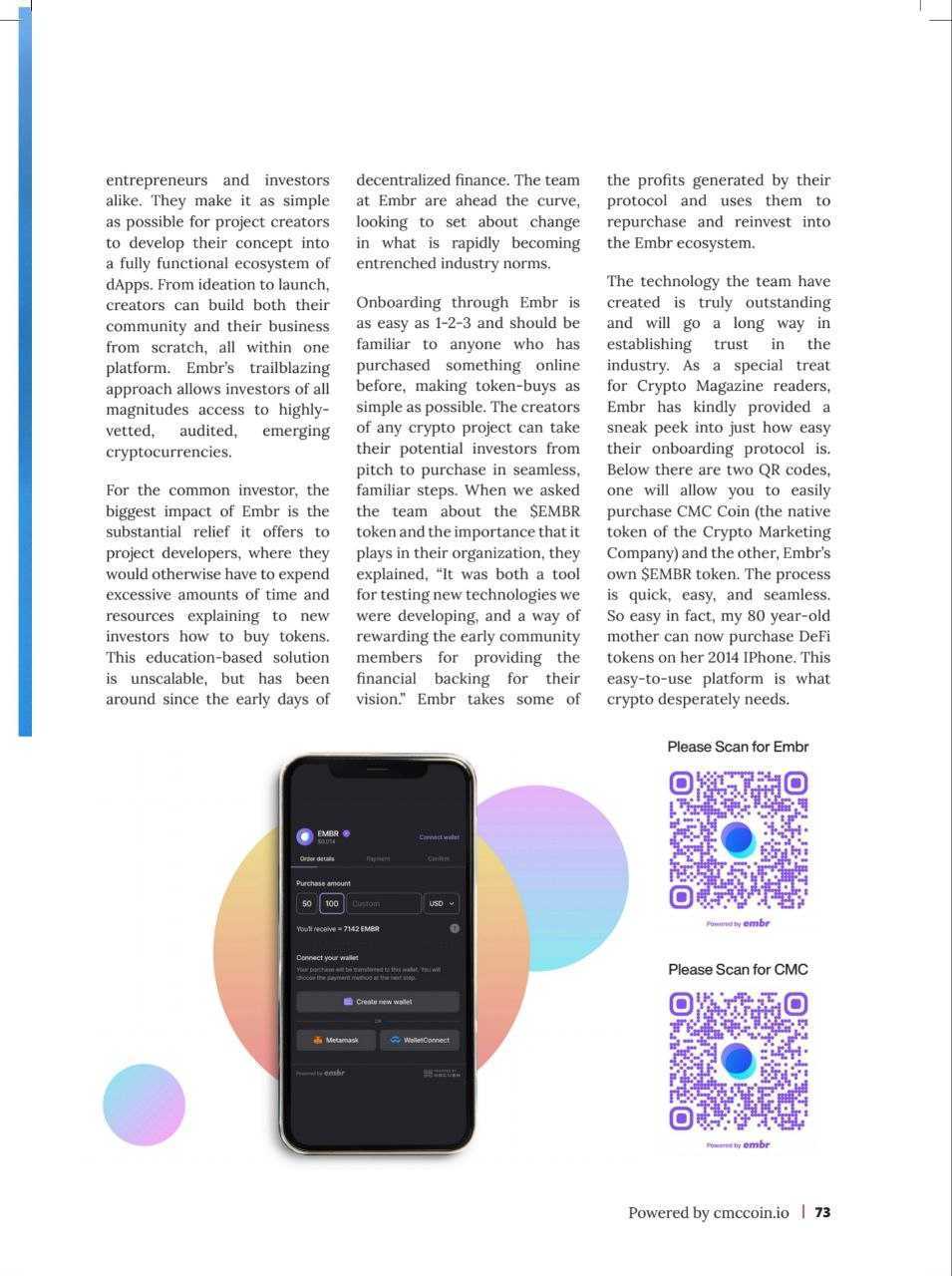 If you notice, there are Q-codes in the bottom right-hand corner of the page. This is our hosted page system and payment link setup. Although linked to a hosted page, those Q-codes will one day automatically lead to our fiat payment flow so someone reading Crypto Magazine can buy a token with ease.

Crypto Magazine will be making our Q-Code technology available to people purchasing space in their magazine, creating a beautiful symbiotic relationship. We are also beginning working with The Crypto Marketing Company on another exciting joint effort to showcase Embr Checkout that will be divulged at a later date.

More information on this Checkout product update regarding payment links and Q-codes will come in a post of its own later!
Give us your feedback!
Don't forget, we love feedback! Don't be shy, let your voice be heard! Anywhere you see a purple box, you can leave feedback, so don't miss out!
Find us on Social Media!