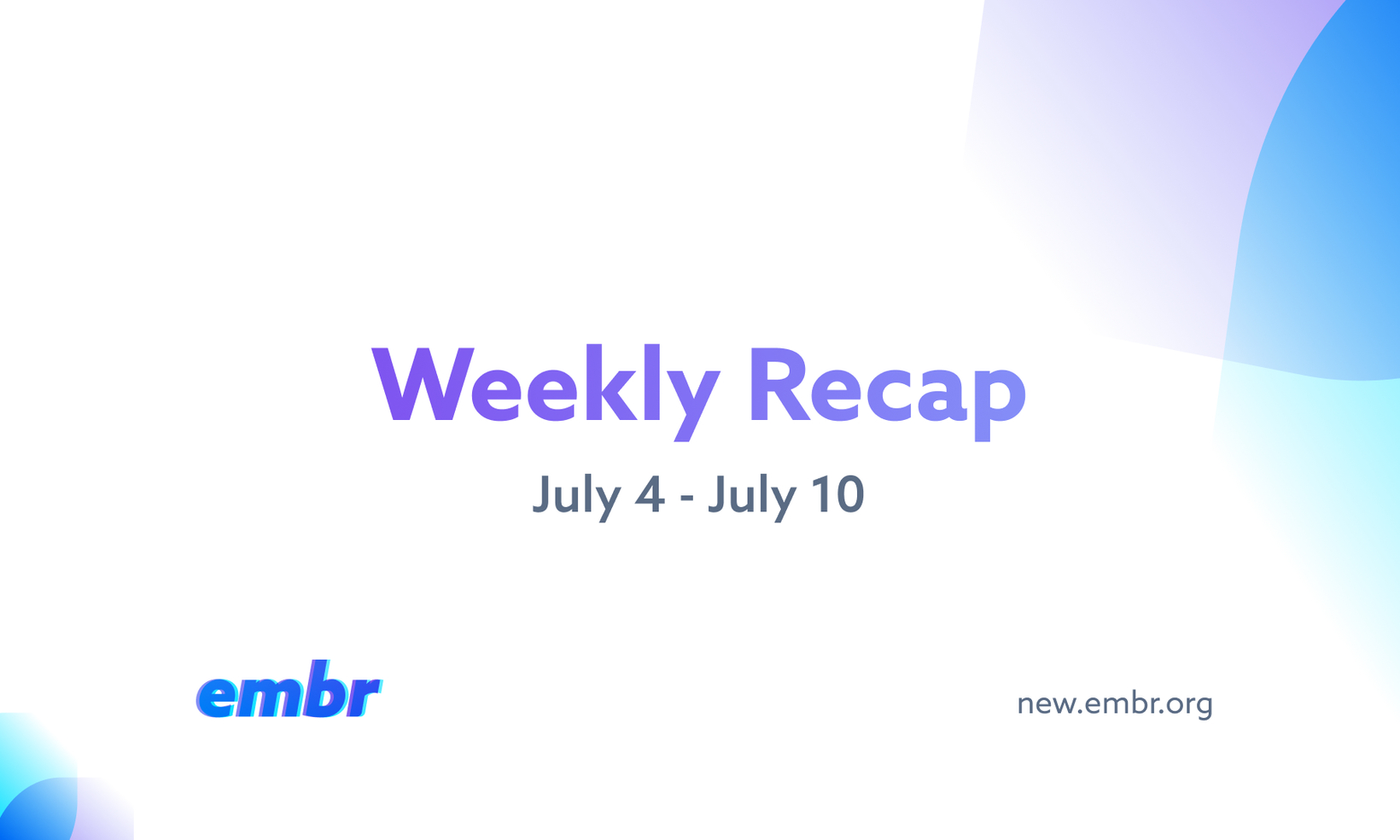 DATE:

AUTHOR:

The Embr Team
Community
Checkout
Feedback
all
Weekly Recap - July 4-July 10
DATE:
AUTHOR: The Embr Team
Happy Monday everyone! I hope you have all had a relaxing weekend. Just like that, it's Monday again, meaning it's time for a Weekly Recap!

Read on to find out what's been going on at Embr this week!
Checkout
We've onboarded another 2 projects to Checkout this week, bring our total active users to 56 projects!
Native coins processed through Checkout this past week:
464.8 Million BRISE (BitGert)

109.3 BNB (Binance Smart Chain)

9.14 ETH (Ethereum)

Weekly Total in USD (at time of writing): $35,862.90

Milestones!

We have hit some notable milestones with Checkout in the past week. We've onboarded over 55 projects and we've processed over 2200 transactions through Checkout! Both of these are milestones that we are proud to announce to the community!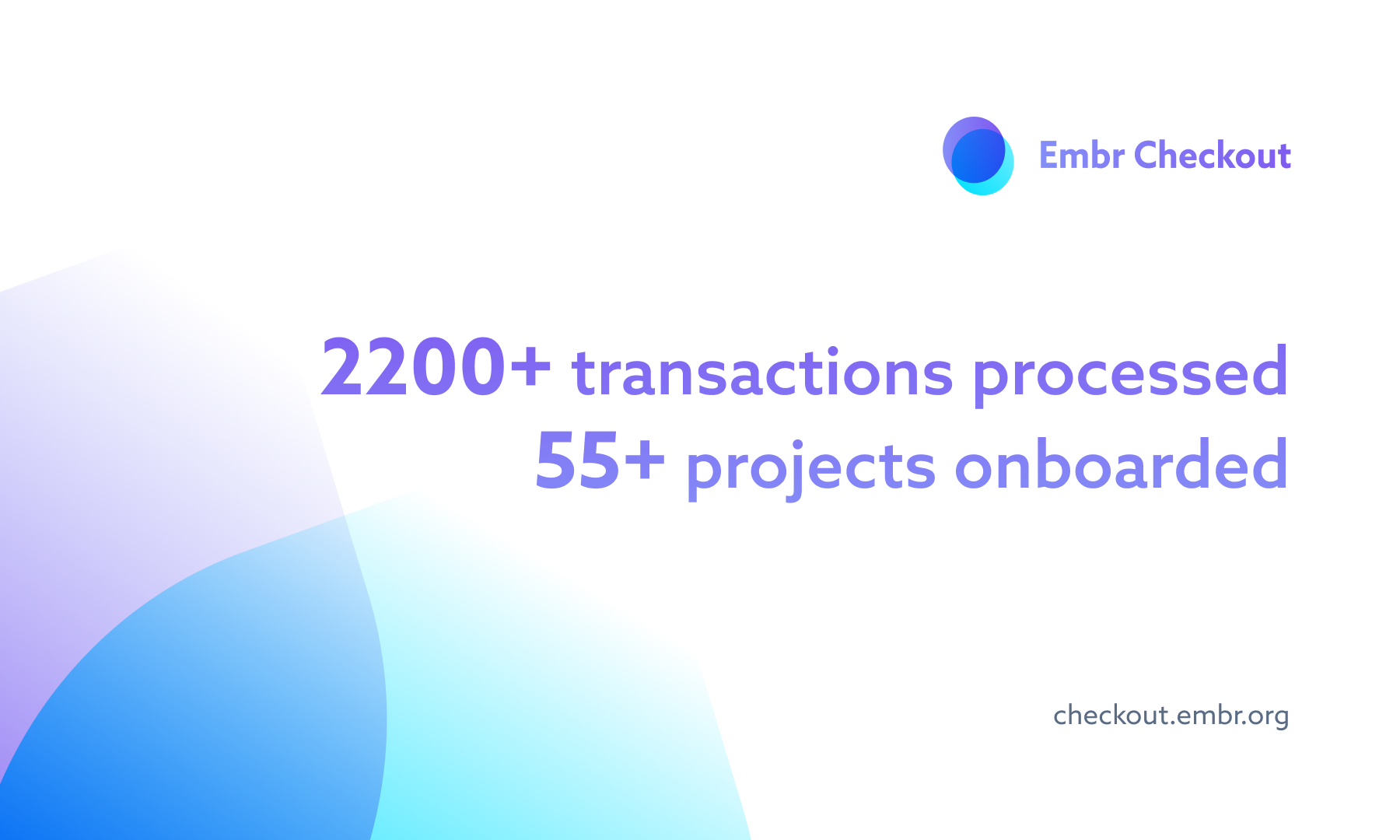 Hacken Audit Results
Embr has received the results for the Hacken audit of the router contract underlying Checkout. We received a "well-secured" rating with a 9.8/10 score. This is an excellent score that highlights our team's philosophy of making our technology as secure as possible so that you can have peace of mind whenever you use an Embr product.

Big shout-out goes to our Engineering team, headed up by Chief Technology Officer James Hunt, who've all worked tirelessly to secure the router contract to the point we can now say we achieved a near-perfect score!

View the audit PDF here.
Give us your feedback!
Don't forget, we love feedback! Don't be shy, let your voice be heard! Anywhere you see a purple box, you can leave feedback, so don't miss out!
Find us on Social Media!