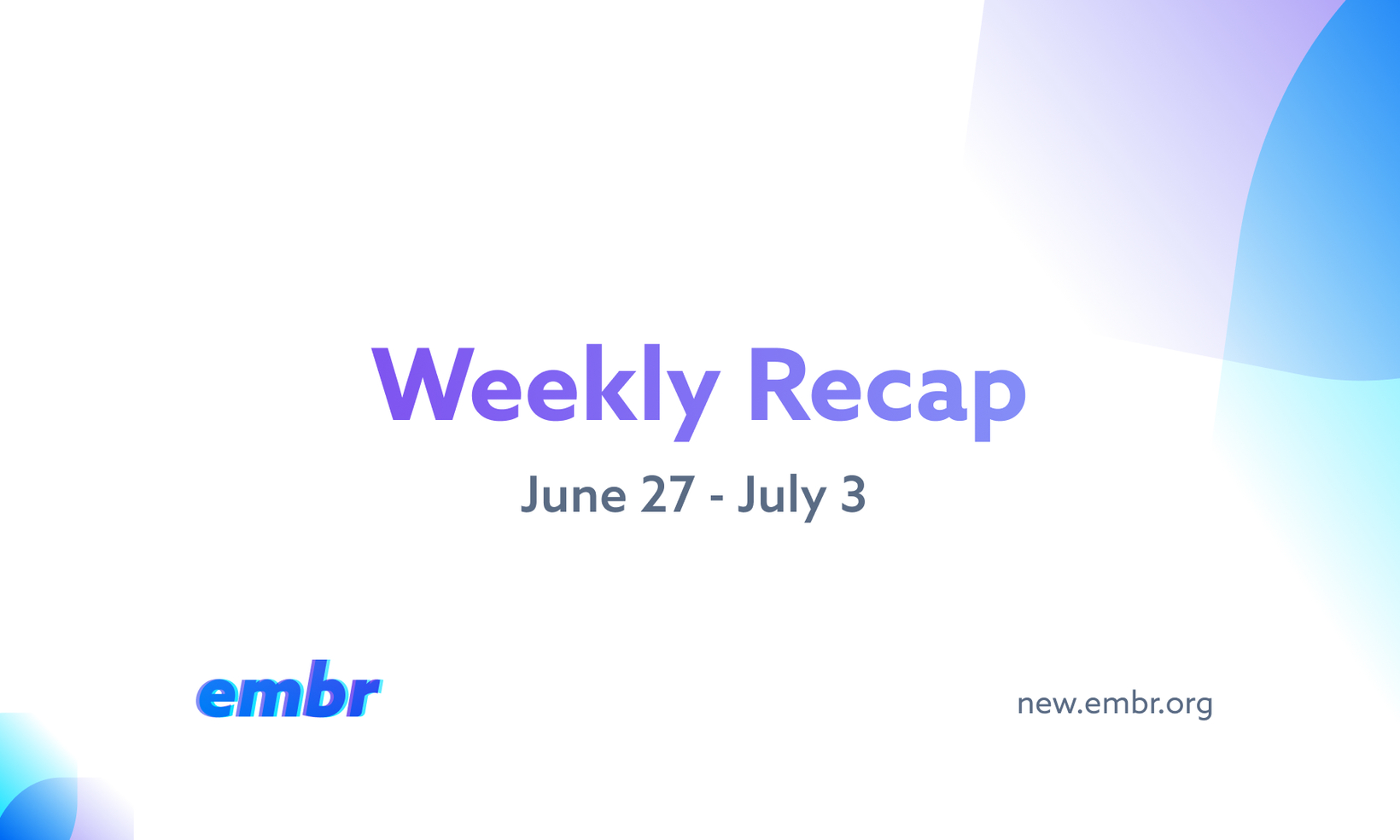 DATE:

AUTHOR:

The Embr Team
Community
Checkout
Feedback
all
Weekly Recap - June 27-July 3
DATE:
AUTHOR: The Embr Team
Happy Monday everyone, and Happy Fourth of July to the Americans in our community! Another week passes, with more exciting developments across Embr, especially with Checkout volume!
Checkout
We've onboarded another 3 projects to Checkout this week, bring our total active users to 54 projects!
Native coins processed through Checkout this past week:
1.34B BRISE (BitGert)

2,456 GLMR (MoonBeam)

89.53 BNB (Binance Smart Chain)

19.73 ETH (Ethereum)
With Grove Token integrated with Checkout, we've finally been exposed to Ethereum in addition to our usual native coins. We also saw a noticeable uptick in MoonBeam's native coin Glimmer being transacted through Checkout this week. Great week for diversified volume from multiple networks!

Demo of Checkout on Grove Token's website:
Our biggest onboarding so far came this week with Grove Token. Here is a sample of what it looks like on their website and just how smooth and fast Checkout allows transactions to be!
Community
Interested in shouting the Embr name from the rooftops? We have an ambassador program where community members can help coordinate for and execute on opportunities that present themselves through social media.
For more info, be sure to visit our Discord! If you want to sign up for the ambassador program, you can do so here; but be sure to still join the Discord for maximum coordination!
Give us your feedback!
This platform helps us gather your guys' feedback and allows us to organize and act on suggestions/ideas we receive. Be sure to make use of these tools because we appreciate and love all feedback we receive!

On each post you will be able to submit feedback on the posts themselves - such as how we received notes that the video wasn't properly appearing for all on the most recent Feature Friday post!

On the roadmap section, you can select roadmap items and submit your feedback and ideas on those individual items as well!

Lastly, you can also submit ideas and suggestions for Embr in a broad sense right on the landing page (pictured below):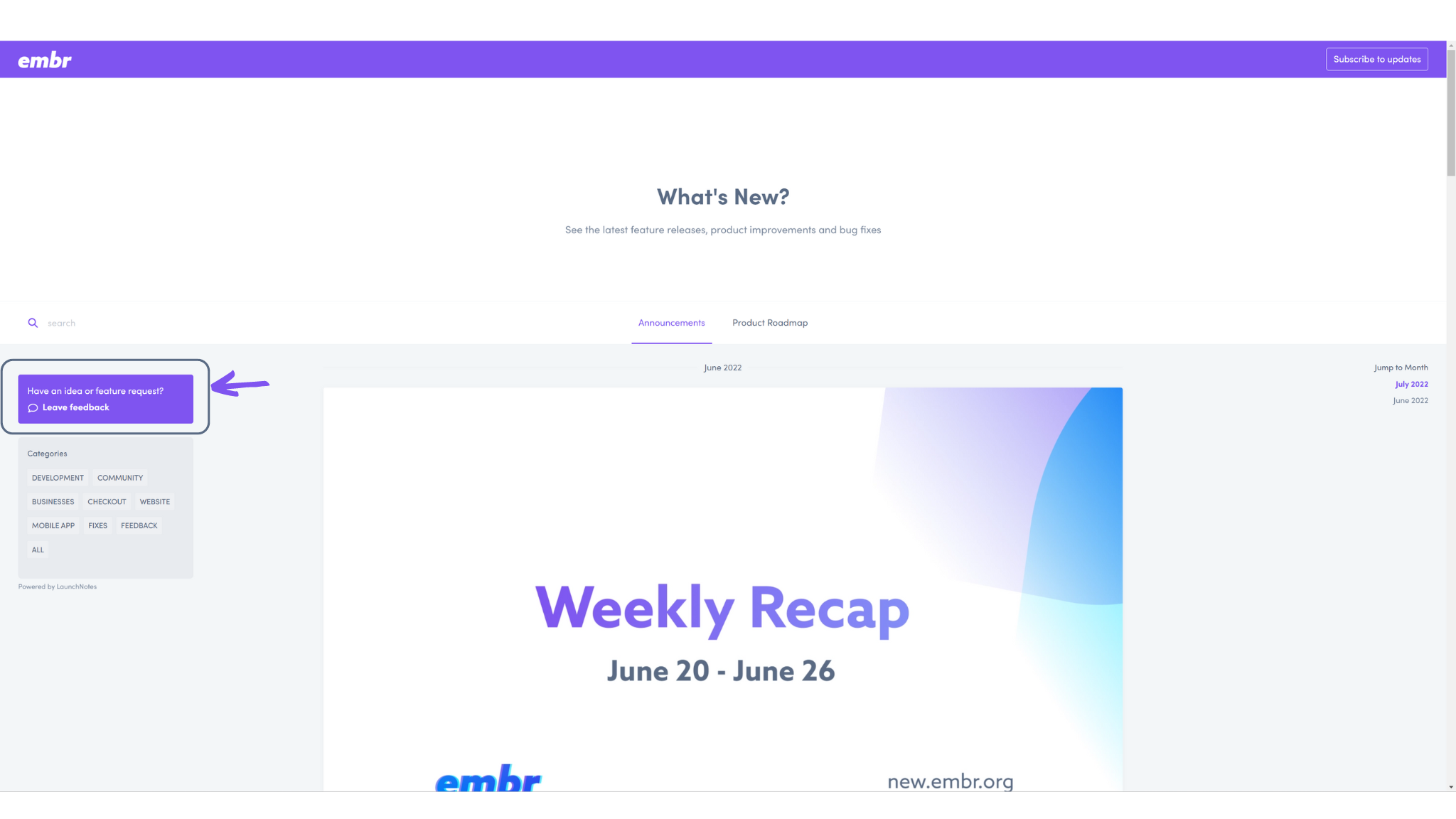 Anywhere you see a purple box, you can leave feedback and have your voice heard, so don't miss out!
Find us on Social Media!